With the initiation of the Publishing Division of AnimeHunch, we are now providing an opportunity to budding mangakas'/comic artists and writers to have their work published and be noticed and appreciated by people across the country. As a part of it, we'd like to inform you more about Light Novels and how to write and submit them to us!! Even if you aren't planning on submitting any works to us, this should help you out in general.
Light Novels are originally Japanese novels (basically for young and middle aged adults) and they are translated in English. They are written by those storytellers who have a keen interest in manga but couldn't or can't draw it. The storytelling is entirely manga-esque. Personally, as readers we do believe that Novels are better at explaining the scenario and the depth in the story as it drives totally on your imagination and you always put yourself in the position or picture of the character we are reading about and that connects to us on a much deeper level.
There are also some Light Novels which got converted to anime and manga after the Novel got famous. Some of these are, Violet Evergarden, The Melancholy of Haruhi Suzumiya, Re:Zero, Konosuba, Monogatari series etc. Although as you are going to submit novels written by you to us there are some rules you'll have to follow before having it published on our website. The rules are to keep the writer in your keep going and play a game of hide and seek with your story with your fans as they embark on this journey with you.
So basically you can say that we are accepting Young Adult Novels with a good storyline! One striking feature of the light novel which separates it from the usual novels is the illustrations that are scattered throughout the novel (usually at the beginning of a chapter). However, its completely up to you to decide whether to add illustrations.
Steps for Writing A Light Novel: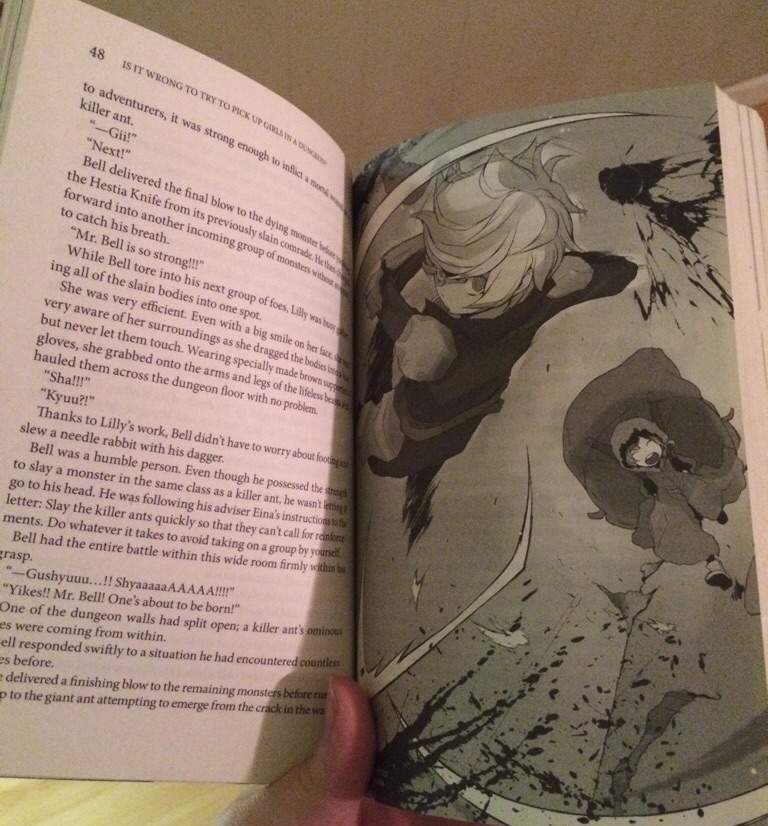 Have a unique idea:
For writing Light Novels you need to have an idea about what Light Novels are. Pick up a Light Novel yourself and read it, understand the writing pattern, understand the characterization and the art of storytelling.

Work on character description and scenarios:
Provide description of characters, scenarios. Describing a character and his behaviour, likes, dislikes etc in detail would help you chalk out his reactions and responses in the stories more easily. It is important to note that a character's action and his personality should go hand in hand. An introvert character cannot be shown mingling with a lot of people. And a street thug won't suddenly develop good manners while talking to the girl he likes. Keep these points in mind while writing.

Moments and emotions. Without description the audience may feel disconnected and confused as to what the character is trying to say or express.

Choose the right Genre:
Choose your genre. Normally in Japanese culture the genres are based on but not limited to age groups and gender. Such as Shounen is meant for teenage boys, Shoujo for Girls, Seinen for adults upto the age of 35 of both genders. Other genres such as comedy, fantasy, Mecha, Romance, Slice Of Life etc also exist. A novel can be either of one of these single genres or multiple at once. For example, Konosuba is of comedy, fantasy, shounen and romcom genres. When you write your novel make sure you target more than one genre of audience.

Write the novel keeping in mind the target audience. You ideally won't explore deeper themes while writing novels that are targeted towards people aged 12-18.

Plan your Light Novel plot in advance and do the research:
Every writer mostly wants to explore an uncharted territory of storytelling or a topic so when you start writing make sure you have a point that you are trying to make through your story and characters. For example in the case of Violet Evergarden the writer is trying to explore every one of the emotions we as humans feel towards various relationships we have in our lives through the life of its lead character Violet Evergarden. Which led to the epic tear jerking, heart wrenching moment in the novel with the story of a mother and daughter. For anime fans, episode 10 of the anime.
Find an aspect that you want to explore, and plan it in advance while structuring your story. Do apt research surrouding the situations that appear in your plot so that they seem as realistic as possible (even for a fantasy novel)

Focus on dialogues:
Light Novels are heavily based on dialogues between the characters. The more impact a dialogue leaves the better that character is loved by the audience. As you will be using words for expressing various emotions felt by the characters, the type of words and the formation of sentences for each character gives a unique trait to each and every one of them.

Have a writing Schedule:
Setup a schedule for writing. Do it weekly, biweekly or monthly. Depending on your pace and the ideas you get. Create drafts and then go on fine tuning them to your and your audience's liking. We will be serializing the novels you publish so you better have a proper schedule to publish your work so that people stay fresh and updated!

Have a consistent narrative style:
Be consistent in your art of writing and storytelling. If you keep on swinging back and forth with your styles it'll put off your audience and may lead them to drop the Novel.

Keep Backups:
Have a backup of your work on a pc or any other storage space so that you don't lose all your precious work in case something goes wrong.

Maintain word count:
While submitting your novels to us make sure that each chapter is on an average of 3000 words.
Miscallaneous points to note:
Keep up with the deadlines if provided and depending on your novel storyline.

Avoid plagiarism at all costs.

Add Cover images for the novel to give readers a basic idea.

Include images in the novel for the viewers to get a visual stimulation and understand a scene more impactfully. It can be drawn either by you or a hired artist.
Do you have a unique novel idea which you want to showcase to the world. Submit the detailed summary of the novel along with 2 chapters to [email protected] We are on the lookout for budding writers and artists!!