The official website of Spy x Family anime revealed on March 17, 2022 that Hiroyuki Yoshino, Yuko Kaida, and Kazuhiro Yamaji will be joining the cast of the anime.
Yoshino will be voicing Frankie Franklin, Kaida will be voicing Sylvia Sherwood and Yamaji will be in charge voicing Henry Henderson. The character settings for these characters, along with Donovan Desmond were also revealed.
The character information revealed are as follows;
Franky Franklin (Hiroyuki Yoshino): An information store and a collaborator of <Twilight>. He is often used by Lloyd to create inventions to support his mission and to babysit Anya. He has a cheerful and friendly personality, but he cares about not being popular.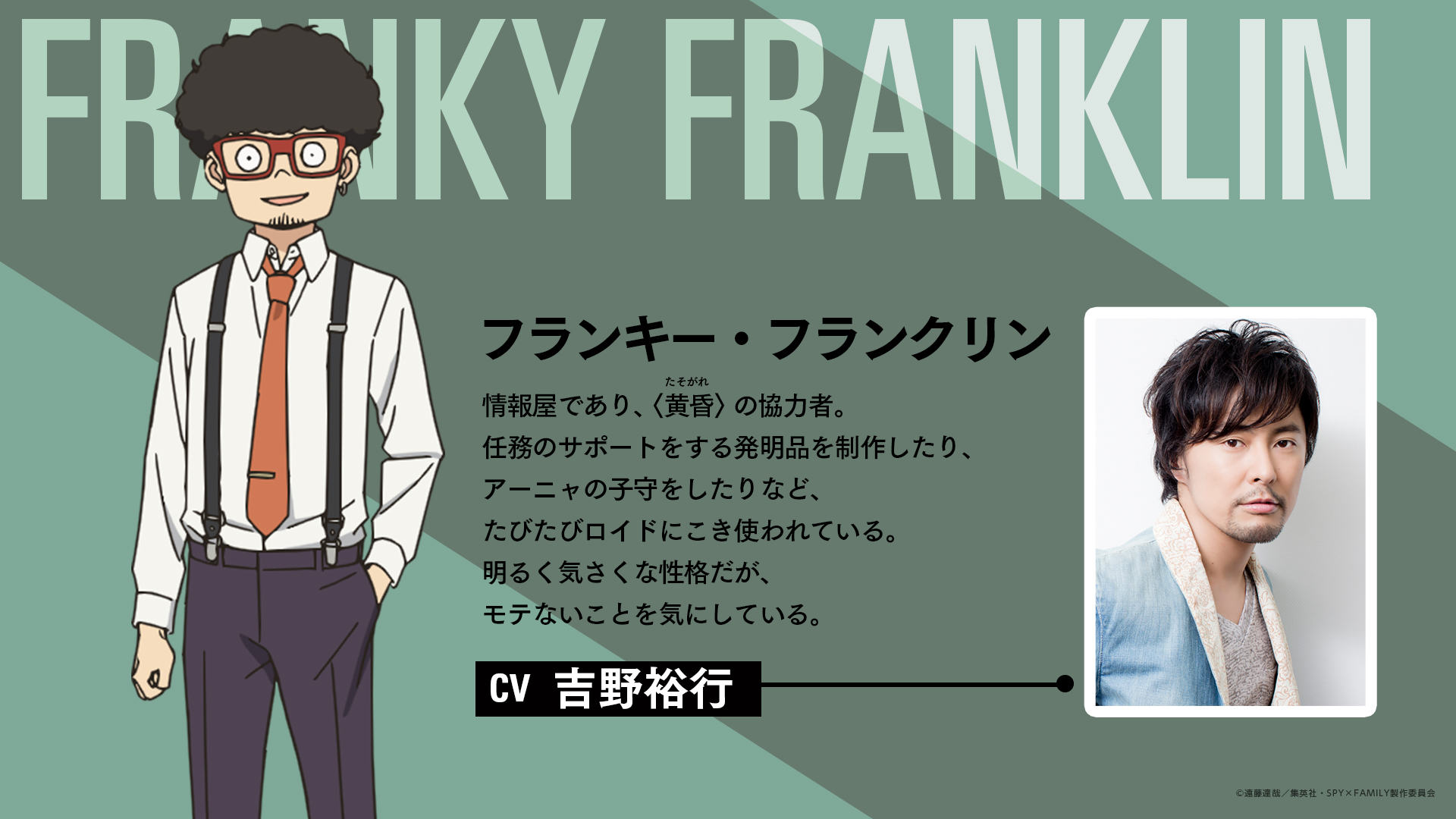 Slyvia Sherwood (Yuko Kaida): The boss of <Twilight> sometimes imposes unreasonable challenges. He hates war from the bottom of his heart and strives for the success of the operation (Strix) for world peace.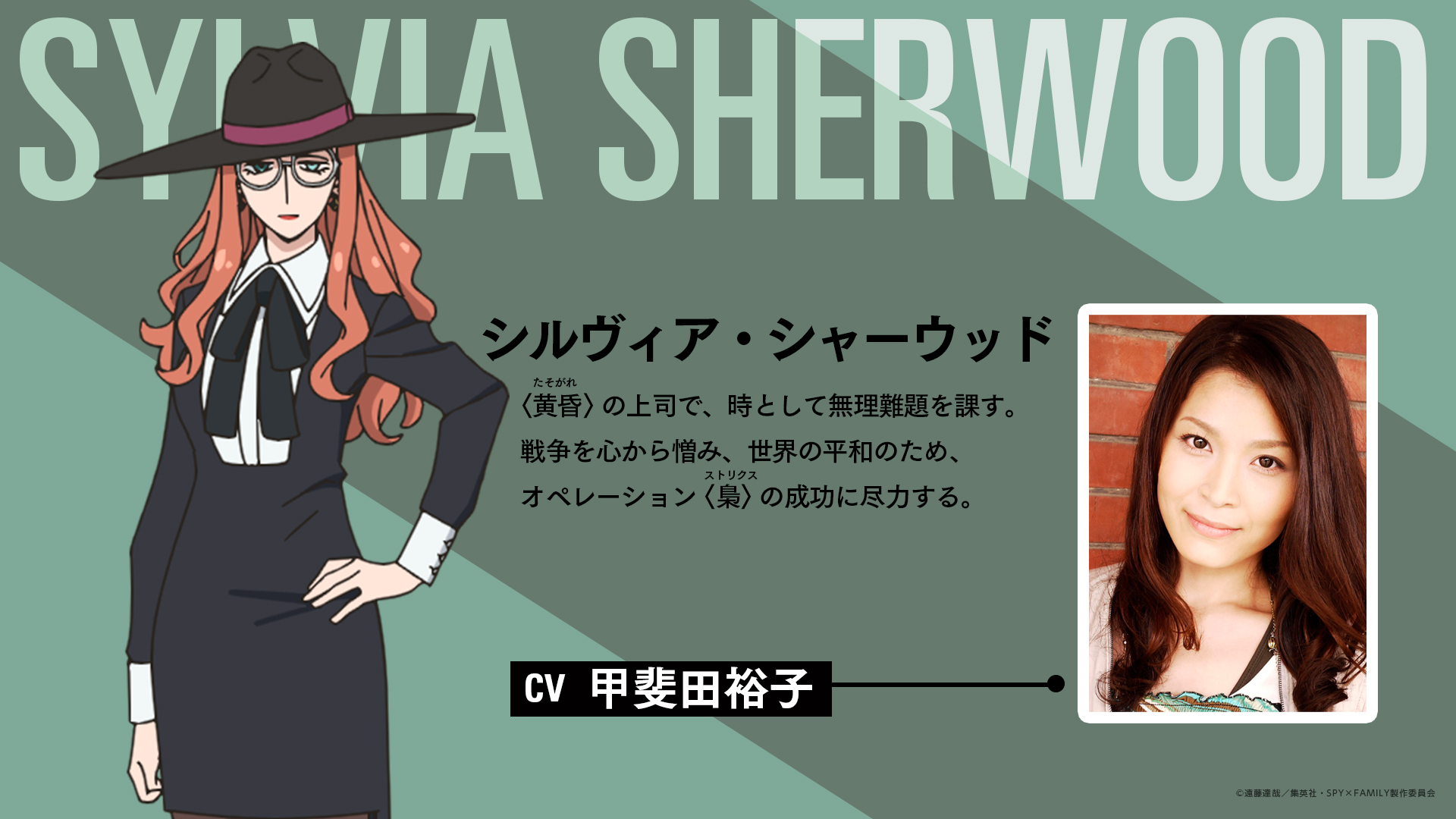 Henry Henderson (Kazuhiko Yamaji): The dormitory manager (house master) of Eden School. His subject is history. He attaches great importance to being elegant. He is a sensible person who hates bending.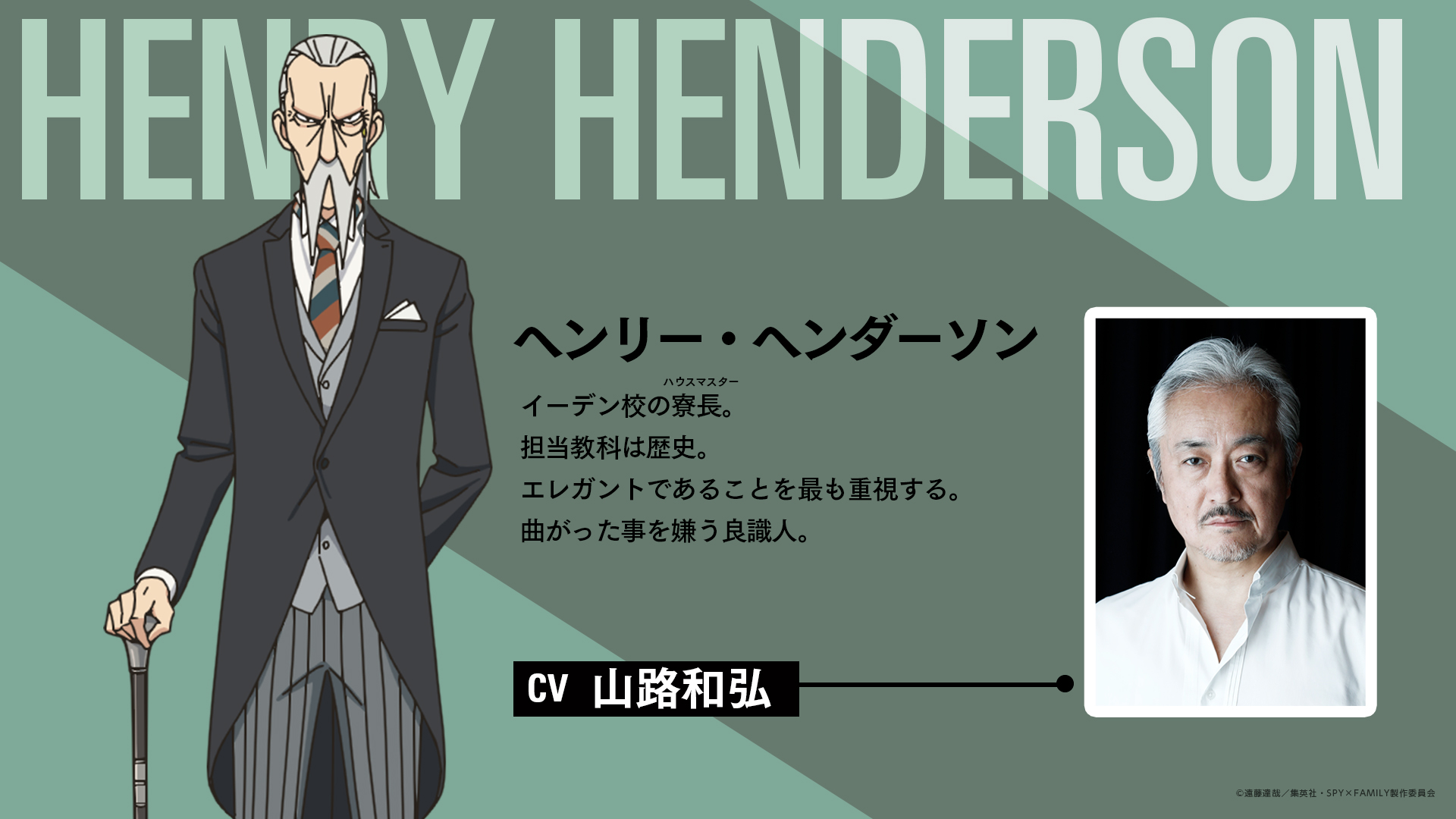 Donovan Desmond: President of the National Union of the East (Ostania). A dignitary who is planning an east-west war and is the target of the operation <Owl>. Although he is cautious and barely appears on the stage, he regularly attends social gatherings at Eden, where his only son attends.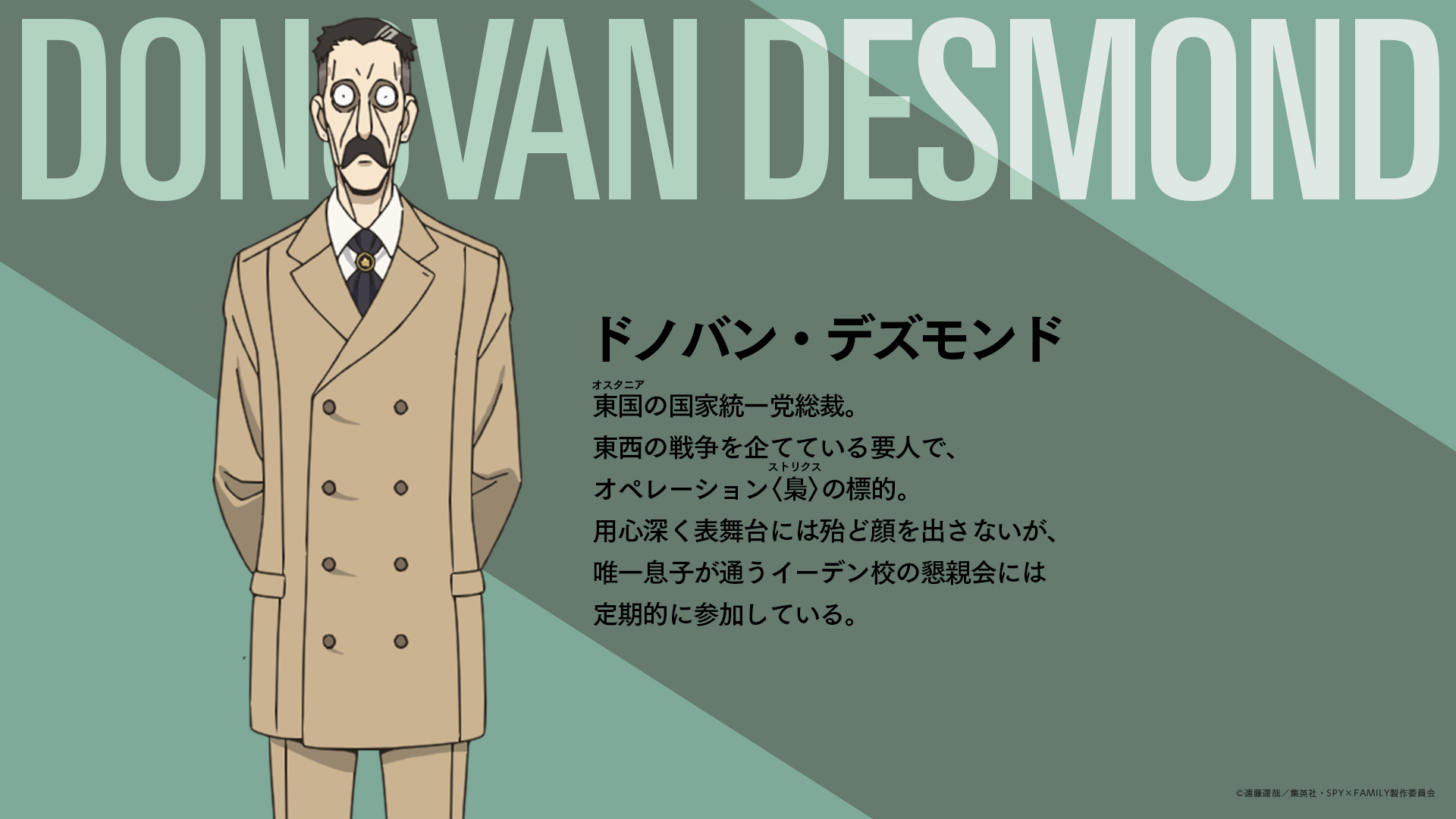 Additionally, it was revealed that the details about the theme song artists and a book preview release will take place on Friday, March 18, 2022.
The voice actors for Lloyd Forger, Yor Forger and Anya Forger were already announced previously.
Spy x Family anime will start airing on Saturday, April 9, 2022. It will be broadcast on TV Tokyo and other channels at 23:00 JST.
Spy x Family is being animated by WIT Studio in collaboration with Cloverworks.
Director Kazuhiro Furuhashi will be helming the anime. Kazuaki Shimada is in charge of character designs and (K)NoW_NAME will be producing the music for the series. A new visual that released on March 7, revealed additional staff details for the anime.
Assistant Director: Takashi Katagiri, Kenji Takahashi & Takahiro Harada
Color Design: Ken Hashimoto
Art Supervisor: Kazuo Nagai
3DCG Supervision: Kana Imagaki
Cinematographer: Akane Fushihara
Art Setting: Yuho Taniuchi, Tomomi Sugimoto & Shigeru Kinpei
Sound Effects: Noriko Izumo
Sound Supervision: Shoji Hata
Spy x Family is a manga written and illustrated by Tatsuya Endo. It has been serialized in Shueisha's Shonen Jump+ app since March 25, 2019. As of Nov 2021, the chapters have been collected in 8 tankobon volumes.
Viz Media is publishing the manga in English, and it describes the story as follows;
Master spy Twilight is the best at what he does when it comes to going undercover on dangerous missions in the name of a better world. But when he receives the ultimate impossible assignment—get married and have a kid—he may finally be in over his head!
Not one to depend on others, Twilight has his work cut out for him procuring both a wife and a child for his mission to infiltrate an elite private school. What he doesn't know is that the wife he's chosen is an assassin and the child he's adopted is a telepath!
Source: Spy x Family official website