The official website of Ichijinsha Co., Ltd. announced today that Fujita's "Wotakoi: Love Is Hard For Otaku" will come to an end after 7 years of serialization with the next chapter set to release on July 16th.
The final volume, Volume 11 of Fujita's manga "Wotakoi" will be published on October 14, 2021 for both the regular and special editions. The special edition comes with an OAD titled "Employee Travel Times" story in the 6th volume of the book.
Ichijinsha released the OAD's key visual: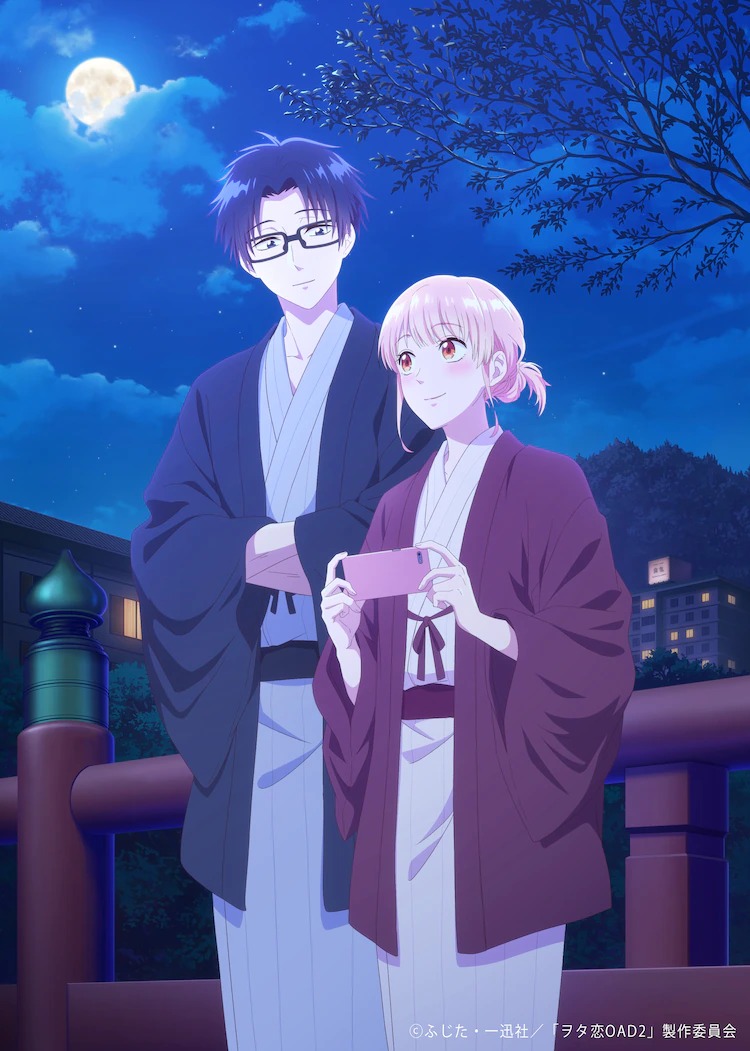 The cast for the OAD are as follows:
Narumi Momose (Cv:Arisa Date) 
Hirotaka Nito (Cv: Kento Ito)
Taro Kabakura (Cv: Tomokazu Sugita)
Hanako Koyanagi (Cv: Miyuki Sawashiro)
Naoya Nito (Cv: Yuki Kaji)
Hikaru Sakuragi (Cv: Ao Yuki)
The Staff for the OAD:
Original: Fujita (serialized in "comic POOL" by Ichijinsha)
Director: Yayoi Takano
Character design / animation director: Yumi Nakamura
Screenplay: Teruko Utsumi
Color design: Yuki Akimoto
Art director: Junki Taniguchi
Director: Tomoyuki Shiokawa
Music : Akimitsu Homma, Yayoi Sekimukai
Sound Director: Masaki Tsuchiya
Sound Production / Recording Studio: HALF H / P STUDIO 
Animation Production: Lapin Track
Wotakoi has been serialized on the Web manga site comic POOL and developed into TV animation, a live-action movie, OAD, and other media. The cumulative number of books in the series has exceeded 12 million, including e-books.
The Wotakoi TV anime is currently available to stream on Amazon Prime, which describes as:
When Narumi, an office lady who hides the fact that she is a yaoi fangirl, changes jobs, she is reunited with Hirotaka, her childhood friend who is attractive and skilled but is a hardcore gaming otaku. They decide to start dating for now, but being otaku, both of them are awkward so a serious romantic relationship is rather difficult for them…
Source: PR TImes