Rules For Submitting Your Work!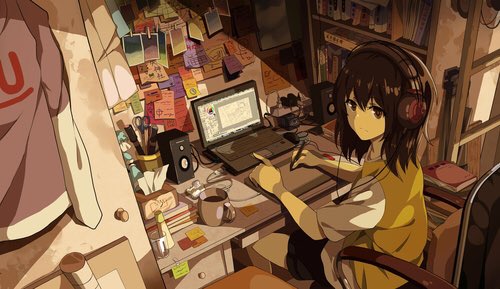 Guidelines for submission of Manga (comics) or Novels:
Submissions should be done by email. Send a detailed summary of your original novel/manga, along with at least 3 sample chapters as attachments in the mail. Also include a cover letter in the mail with your contact information: name, postal address, email address and telephone number.

Mail your entries to

[email protected]

. Mention either "Novel" or "Comics/Manga" in the subject of the mail depending on what you are submitting.

If selected, the novel/manga(comics) will be serialized on our website, meaning a new chapter will be released fortnightly. 

Along with English, we are currently accepting submissions in the following regional languages; 
a) Hindi
b) Marathi
c) Malayalam

The novel/manga that you are submitting to us should not have been published on any other websites, or by mainstream media publications (webtoon etc), as this might lead to copyright issues in future. In short previous published works are not accepted.

In case the novel/manga (comics) gets accepted by us, we'd ask you to work with us on minor editorial changes.

In case the novel/manga(comics) gets accepted to be serialised, we would have exclusive publishing rights for your story for a period of one year. Meaning your story cannot appear in other online magazines, print magazines/media or websites during this time period. In case your novel/manga receives a highly positive response, we may contact you with plans to print the volumes of the series!

The story should be aimed at the following audience groups:
Boys or girls aged between 12-18
Young adults aged between 18-30


The category of the story may fall into one (or multiple) of the following (we only accept fiction);
a) Fantasy
b) Adventure
c) School/Teenage Life (Romance, Slice of Life, Social Issue based)
d) Thriller (psychological, mystery, action, supernatural)

While it is okay to be inspired, please see to it that your plot does not look like a rip-off of famous anime/manga.
Submission guidelines for blogs/articles:
You may submit articles that are based on currently releasing or already released manga/manhwa/manhua/anime. Articles should be in English, no other languages will be considered. Mail us your articles as an attachment on

[email protected]

. Mention the subject of the mail as "Article/Blog"

The article can be a character analysis, plot analysis, a theory, review, or just a simple blog with your viewpoints. You may even choose to provide answers to generic questions of an anime, but they will only be published provided they have not been previously covered before.

The minimum word count for articles to be submitted is 650 words.

Plagiarism is strictly not acceptable. If we find that your articles have been sourced from websites or forums like quora, reddit etc, we shall not publish the same.

Upon acceptance of the article, we may ask you to work with us on minor editorial changes.