The official website of Oshi no Ko anime announced that Aka Akasaka and Mengo Yokoyari's manga will be getting an anime adaptation. A new key visual was also released to commemorate the announcement.
The key visual features Ai Hoshino who is a 16-year-old idol in the series.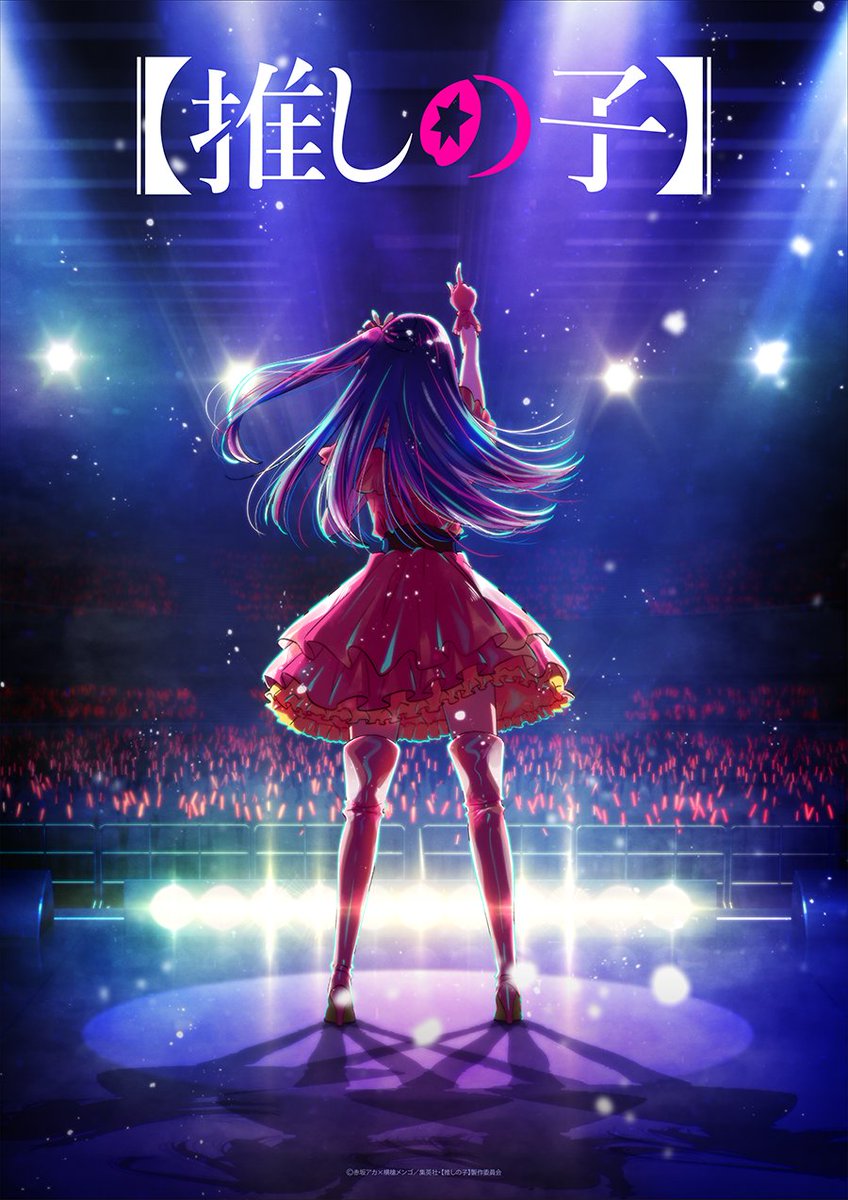 The anime adaptation is being done by Doga Kobo. Along with the visual, the key staff involved in the animation production were also revealed.
Daisuke Hiramaki will be directing the anime, while Saori Tachibana will serve as the assistant director. Series composition will be handled by Jin Tanaka and Kanna Hiramiya will be in charge of character designs.
Akasaka who is the writer of the original manga said that the anime adaptation will be a good work, and asked fans to look forward to it.
"I also participate in meetings, but I think I can do something that will surprise everyone. I think it will be a good work, so I hope you look forward to it," he said.
Yokoyari, who serves as the illustrator of Oshi no Ko, too had positive comments about the anime adaptation, especially when it came to the studio sticking to the source material.
"The staff respects the original very much, so I think that it will be satisfying for those who like the original and of course those who are new to the animation. There are idols, entertainment, songs, and dances, so please look forward to that as well," she said.
Oshi no Ko is a manga series written by Kaguya Sama: Love is War creator Aka Akasaka and illustrated by Mengo Yokoyari, who is author of Kuzu no Honkai. It has been serialized in Shueisha's Weekly Young Jump since April 2020, with its chapters collected in seven tankōbon volumes as of February 2022.
MAL describes the plot of the manga as follows;
Sixteen-year-old Ai Hoshino is a talented and beautiful idol who is adored by her fans. She is the personification of a pure, young maiden. But all that glitters is not gold.

Gorou Honda is a countryside gynecologist and a big fan of Ai. So when the pregnant idol shows up at his hospital, he is beyond bewildered. Gorou promises her a safe delivery. Little does he know, an encounter with a mysterious figure would result in his untimely death—or so he thought.

Opening his eyes in the lap of his beloved idol, Gorou finds that he has been reborn as Aquamarine Hoshino—Ai's newborn son! With his world turned upside down, Gorou soon learns that the world of showbiz is paved with thorns, where talent does not always beget success. Will he manage to protect Ai's smile that he loves so much with the help of an eccentric and unexpected ally?
Source: Official website of Oshi no Ko anime