In the latest issue of Kodansha's Weekly Shonen Magazine, Fire Force author Atsushi Ohkubo bid goodbye to readers and indicated that he has passed the baton to newcomer Kei Urana, creator of the series, Gachi Akuta.
"I managed to stay on until the start of 'Gachi Akuta'. I'll hand over the baton to Urana-chan! Thank you very much. Thank you very much. Good-bye," Ohbuko wrote.
Urana, who is Ohkubo's former assistant, thanked him for his hard work and said that he was thrilled to feature in the same issue with Ohkubo.
"I'm thrilled that Ohkubo-sensei's work, which I've admired since junior high school, is coming to an end, and that we'll be appearing together in this commemorative issue. Thank you for your hard work," Urana's comment at the end of the issue read.
Gachi Akuta, a new action manga, began serializing in Weekly Shonen Magazine from Feb 16, 2022.
Ohkubo's Fire Force came to an end in Weekly Shonen Magazine's issue 13. The manga was serialized for six years and collected into thirty two tankobon volumes as of Dec 2021. The final volume of the series will be shipped in May this year.
To commemorate its end, Fire Force got a lead color page and also got featured on the cover of issue 13 of Weekly Shonen Magazine. Fellow mangakas too posted congratulatory messages in the same issue.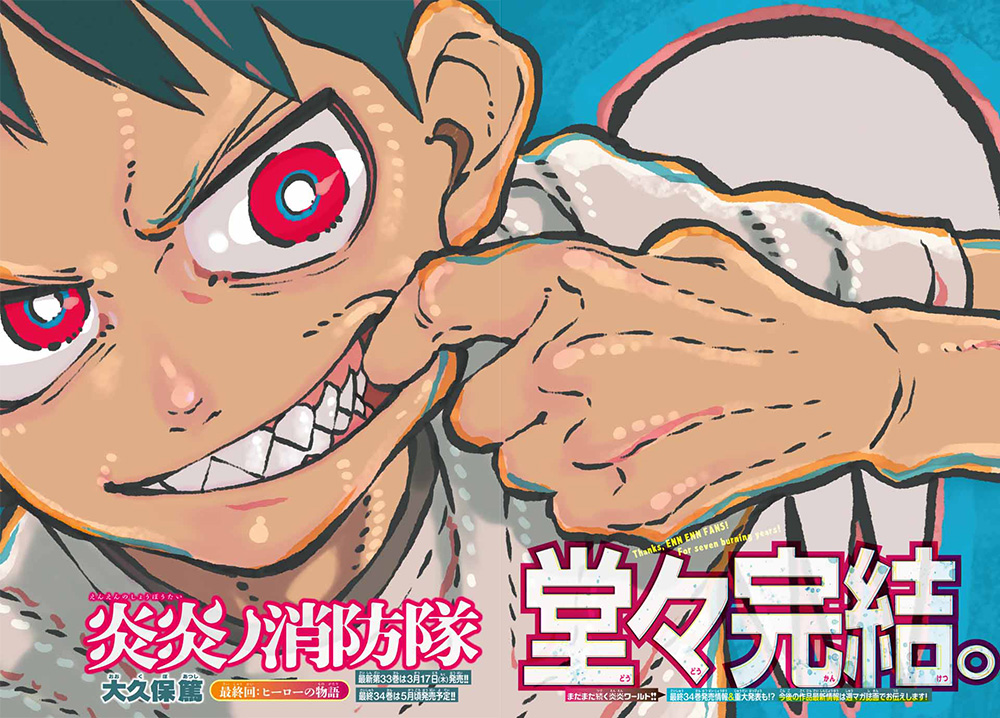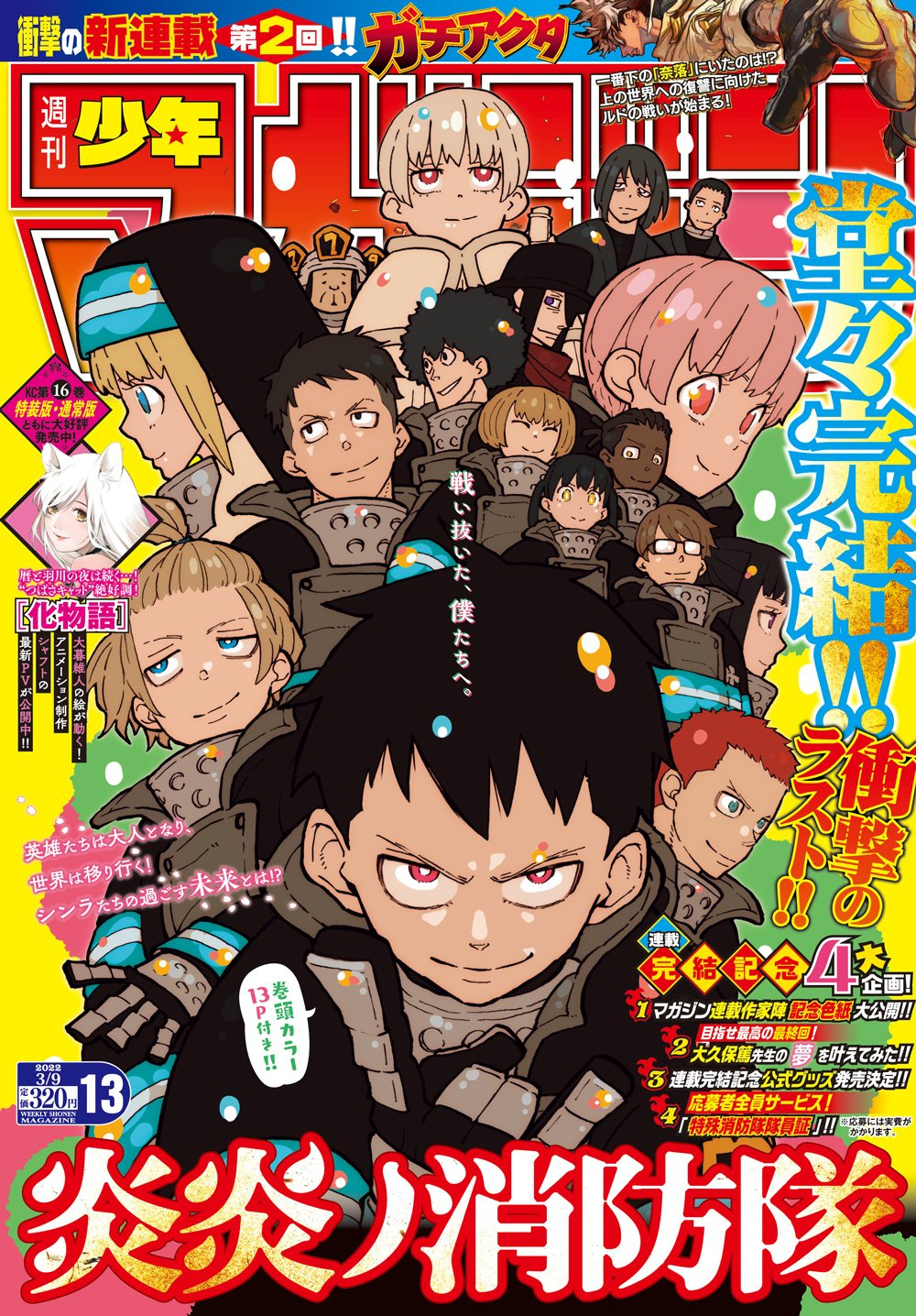 Leaks from the final chapter of the manga had surfaced online recently, as fans reiterated that the series was a prequel to the mangaka's previous work Soul Eater.
Fire Force manga currently has 17.5 million copies in circulation.
An anime television series adaptation by David Production aired from July to December 2019 on the MBS's Super Animeism block. A second season aired from July to December 2020. The anime has been licensed by Funimation.
Source: Weekly Shonen Magazine via Oricon