As a part of its third anniversary project, Shueisha's MANGA Plus app announced their "First Read Free" program, which will allow the users to read all chapters of the ongoing 41 english SIMULRELEASE mangas for free. Each chapter will be readable only once for a period of one year, from January 2022 to January 2023.
The following ongoing titles have been made available for users to read for free;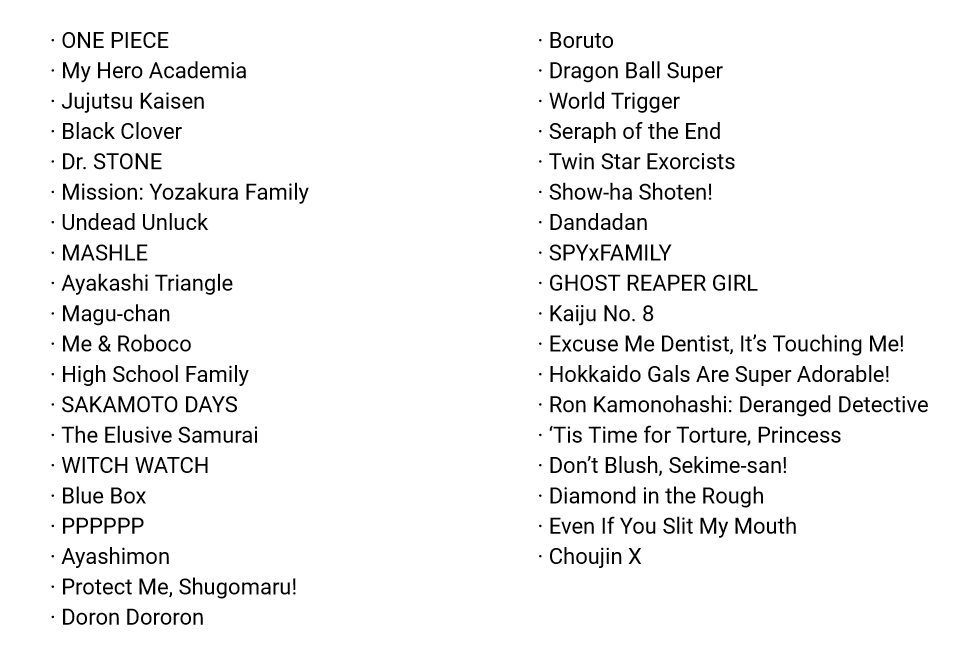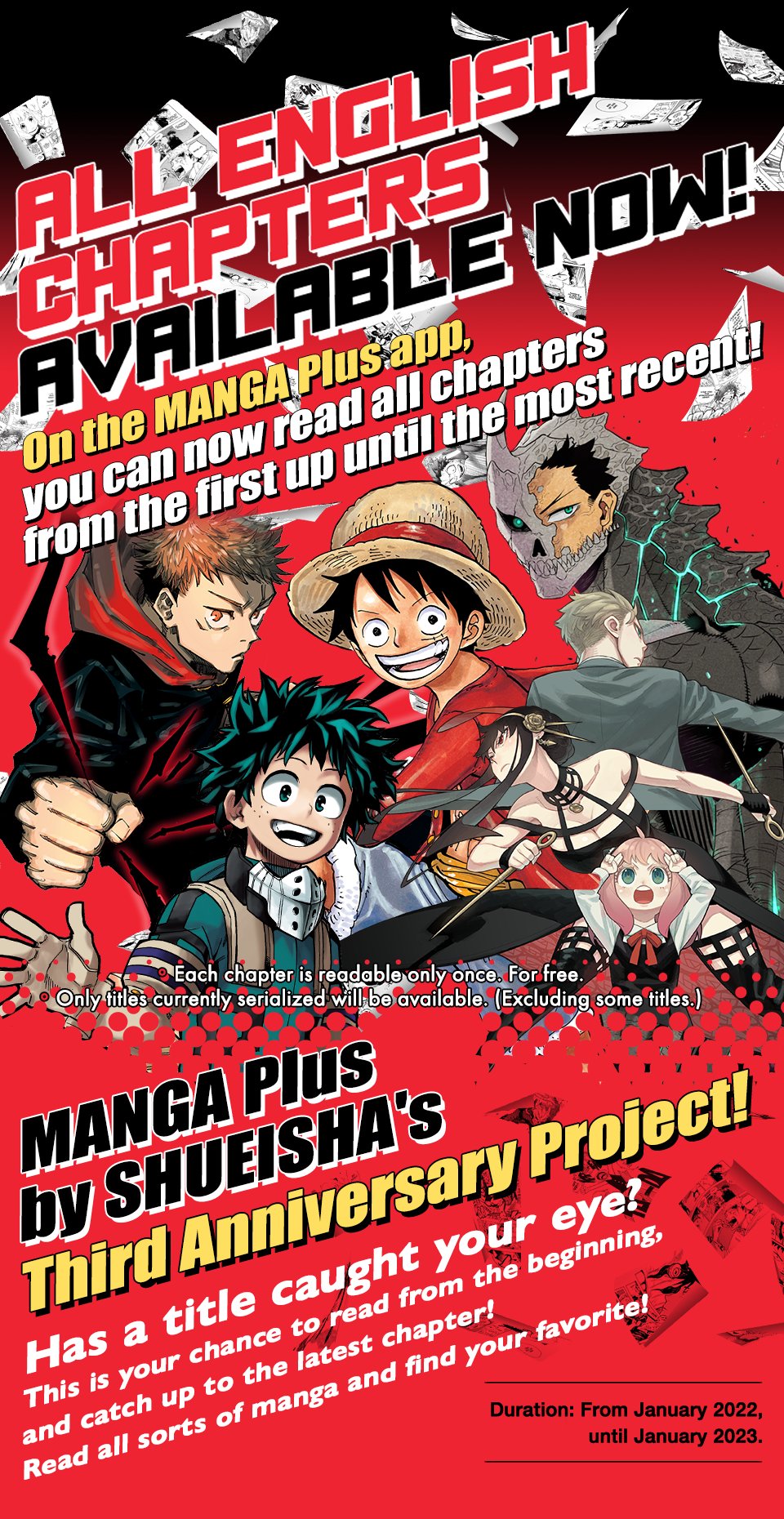 Titles with serializations that have completed, been re-released, and other works are not eligible. For titles that will complete during the campaign period, "First Read Free" will end 30 days after its final chapter is released.
The program will be available when a user downloads the app for the first time, or updates it to its latest version. The "First Read Free" campaign will not be available on the MANGA plus website.
Since the chapter is only readable once, users should finish each chapter of a manga in one sitting. Reading again won't be possible if the app's viewer is closed.
MANGA Plus is an online manga platform and smartphone app owned by Shueisha that was launched on Jan 28, 2019. It is available worldwide except in Japan, China, and South Korea. MANGA Plus publishes translated versions of new chapters from currently serialized manga in Weekly Shōnen Jump, a big portion of manga from the Shōnen Jump+ app/website, and some manga from Jump Square, Weekly Young Jump, Tonari no Young Jump and V Jump.
On Jan 9, 2022, Yūta Momiyama, who manages Weekly Shonen Jump's Shonen Jump+ and MANGA Plus online services, revealed that many companies look forward to the service's reviews to see if a manga will become popular overseas when it is animated.
Source: Manga Plus website