The art exhibition of the Berserk by late legendary manga artist Kentaro Miura will be held from Sept 21, 2022 to Oct 04, 2022 at Ginza, Tokyo, Japan. The event will take place on the 8th floor of square venue at Matsuya Department store.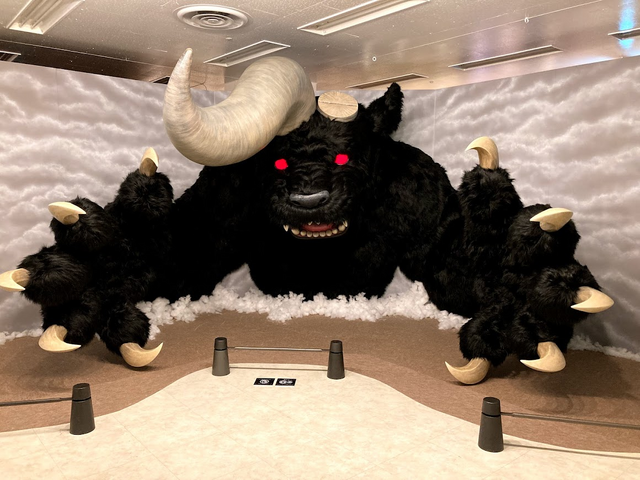 The exhibition will showcase original manuscript pages from Berserk manga by Miura along with color illustrations.
The cost of the tickets range from 700 yen to 4900 yen depending on age group and special general admission pass.
General: 1,700 yen (1,500 yen)
High school students: 1,200 yen (1,000 yen)
Junior high school students: 1,000 yen (800 yen)
Elementary school students: 700 yen (500 yen)
Admission ticket with paper knife: 4,900 yen (4,700 yen)
Zipper byte Included admission ticket: 2,700 yen (2,500 yen)
The opening hours are 10:00 am – 8:00 pm (7:30 pm on September 25th (Sunday) and October 2nd (Sunday), 5:00 pm on the last day Closed). Admissions will be until 1 hour before closing.
There are 5 designated admission categories: "10:00-12:00", "12:00-14:00", "14:00-16:00", "16:00-18:00", and "18:00-". The entrance and meeting time may exceed 11:00.
.
You can purchase the tickets at Lawson Ticket (L code: 39555).
・ Loppi installed at Lawson and Ministop nationwide
・ Internet reservation
The event is sponsored by "Great Berserk Exhibition" Executive Committee and is cooperated by Fields and Exhibition cooperation is done by Kenshin Co., Ltd. (ART OF WAR) Prime 1 Studio, Co., Ltd. Max Factory Co., Ltd.
Kentarou Miura first published a one-shot version of Berserk manga in Hakusensha's Monthly Comicomi magazine in 1988. He later launched the Berserk manga in Hakusensha's Monthly Animal House magazine in 1989 which later continued in Young Animal magazine till date.
The manga has 40 million plus copies in circulation.
The manga further inspired a TV anime series in 1997 and a trilogy of movies from 2012 to 2013. A re-edited version of the Berserk: Golden Age Arc trilogy movies will be broadcast on TV as 'Berserk: Golden Age Arc Memorial Edition' in 2022. It will be first time the trilogy will be broadcast on TV.
Source: Anime! Anime!