Jujutsu Kaisen will be getting a season 2 which will be broadcast in 2023. The announcement was made at the special event held at TOHO cinemas in Hibiya, after a screening of the Jujutsu Kaisen 0 movie.
A special illustration drawn by author Gege Akutami, featuring Yuta Okkotsu and the cursed spirit Rikka, was released to commemorate the announcement.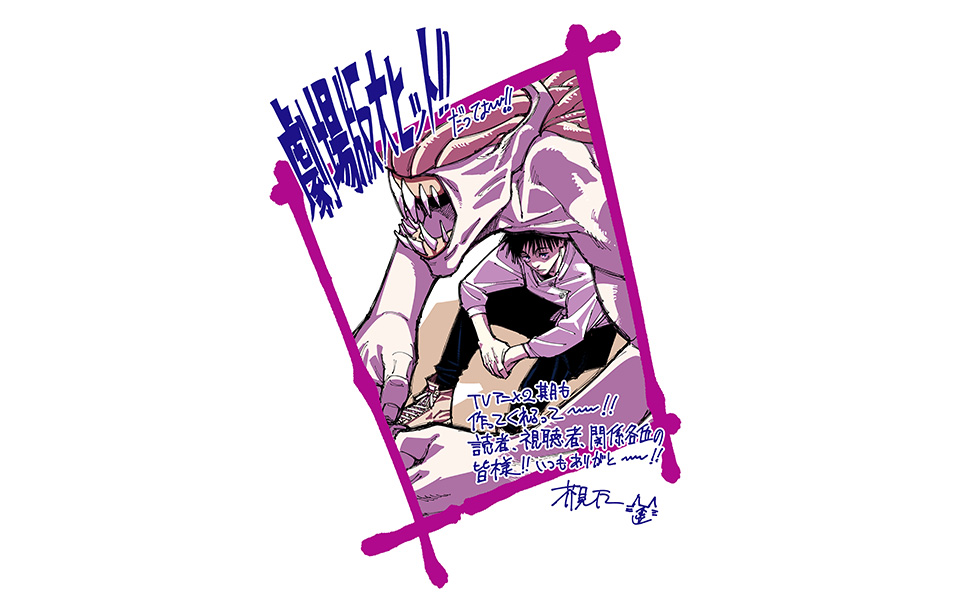 Studio MAPPA will mostly be in charge of animating season 2. Additional information about the staff and cast will be released soon.
MBS president Yōichi Mushiaki had earlier teased a possible second season for Jujutsu Kaisen at a press conference. Recently it was revealed that a special announcement regarding the series will be made on Feb 12, 2022.
Jujutsu Kaisen is a Japanese manga series written and illustrated by Gege Akutami, serialized in Shueisha's Weekly Shōnen Jump since March 2018. The Jujutsu Kaisen chapters are collected and published by Shueisha, with eighteen tankōbon volumes released as of December 2021.
The story follows high school student Yuji Itadori as he joins a secret organization of Jujutsu Sorcerers in order to kill a powerful Curse named Ryomen Sukuna, of whom Yuji becomes the host.
A 24-episode anime television series adaptation by MAPPA aired on MBS from October 2020 to March 2021. A movie adaptation of Jujutsu Kaisen prequel, Jujutsu Kaisen 0 premiered in Japan in December 2021. The film grossed over 10 billion yen in the Japanese box office 45 since its release on Dec 24, 2021.