The official website for Masaaki Yuasa's Japan Sinks: 2020 revealed that the anime will be getting a theatrical edit. The compilation movie will open in Japan on November 13. A new visual for the film was also revealed on the official website.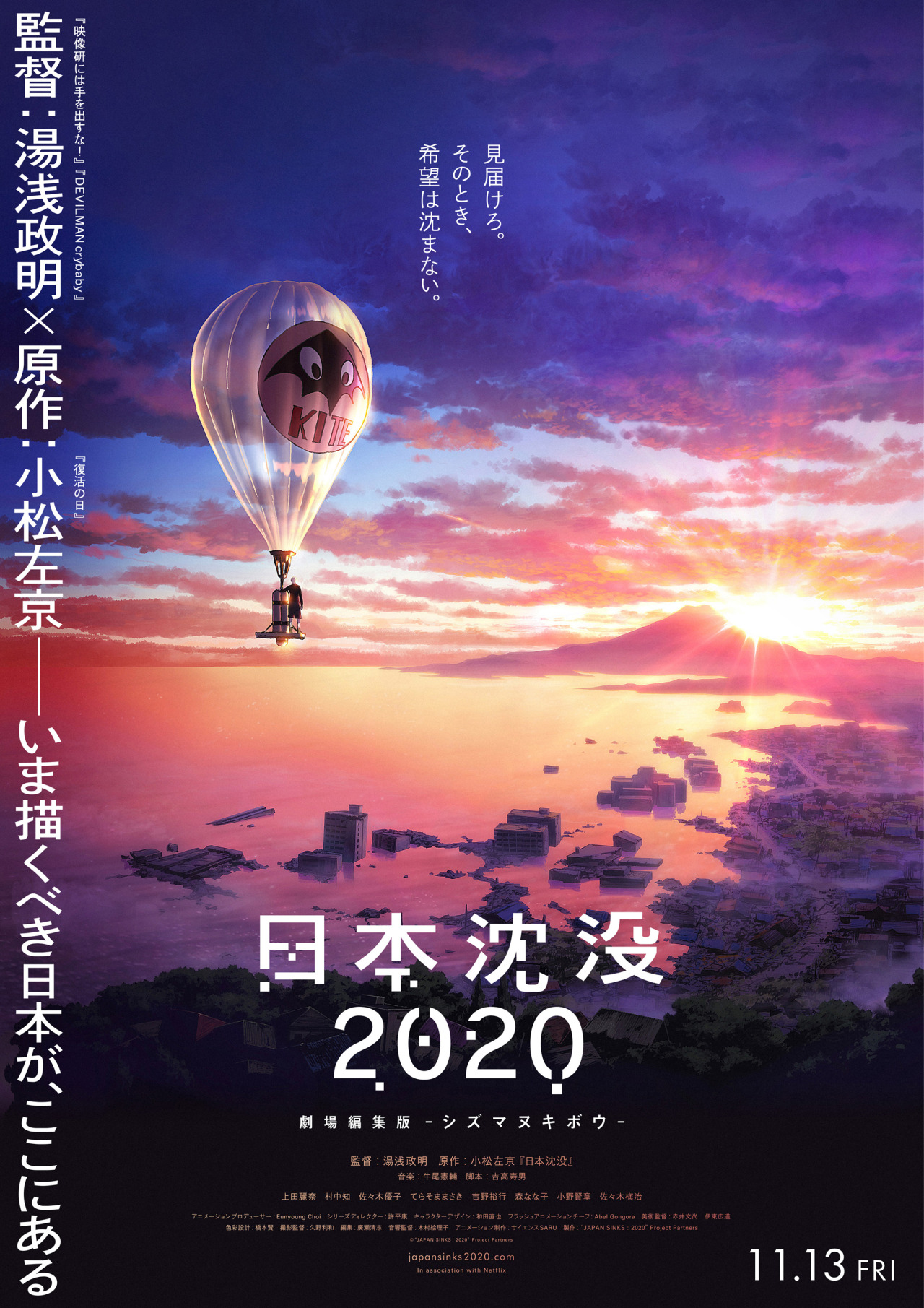 Produced by Science SARU, the 10-episode series debuted worldwide on Netflix on July 9. Yuasa directed the series while Pyeon-Gang Ho served as series director. Toshio Yoshitaka handled series composition, Naoya Wada designed the characters, and Kensuke Ushio composed the series' music.
Based on Sakyo Komatsu's disaster novel of the same name, the story when a series of natural disasters hit Japan, including earthquakes and volcanic eruptions. As the disasters happen a team of scientists are convinced that Japan, which is on a destructive plate boundary, will sink sooner than expected.

The anime shifts the setting of the story from 1970s Japan to modern Japan in 2020. The cast includes Reina Ueda who voices the 14-year-old protagonist Ayumu Muto. Tomo Muranaka will voice Muto's younger brother Go Muto. Muto's mother, Mari, is voiced by Yuko Sasaki while the protagonist's clever and tenacious father Koichiri Muto is voiced by Masaki Terasoma.

The events in the series were originally set to follow after the Tokyo Olympics takes place in Japan in 2020. However, the detail about the Tokyo Olympics was removed later.